Wow, it's cliched to open an article in in such a way, but it's surprising how far Sioux Falls's craft beer scene has come. For a long time we have seen the rise and success of a lot of wineries and vineyards around the state. That's been exciting for those of you that enjoy a sweet wine (the style most often brewed in this region it seems) and a good refreshing cider. But up until just a few years ago, if you wanted a good local brew you were kinda outta luck. Not sure what changed, but in the last five years the scene has exploded. The exciting part has been seeing the cooperation between the competition and the focus on educating and supporting homebrewers. Sioux Falls breweries have really locked in the heart and soul of "made local" and truly seem to want to be there for the community. No matter what you are hoping to get in a beer, even if you go in without knowing yourself, you are going to be able to find it here in Sioux Falls.
---
WoodGrain Brewing Co.
101 S Phillips Ave #100, Sioux Falls, SD 57104
(605) 310-5316
http://www.woodgrainbrew.com
Woodgrain easily has become a favorite among the craft scene here in Sioux Falls. If you are looking to get a bottle or glass of something that shows the result of highly cared for brewing, this is a solid place to go. Their porters and stouts often top the list in the area on Untappd, with some fantastic and outstanding barrel aged variants put on limited runs. Equally impressive have been some juicy and hop bomb IPA's that impress with their balance and mouthfeel. Their taplines are great in covering a wide range of styles for all pallets, and often carry with them local guest selections. They are one of the best breweries in the area at trying new things, and going (often weekly) to a new beer tapping here is a fantastic way to spend a few hours. You will want to take a bottle home with you, and good news is they have fan favorites waiting for you to do just that.
The venue itself is modern and rustic, and easy to walk around in. Setup in the first floor of a business building it's not apparent from the outside what you are about to walk into. The tables are made from reclaimed barn wood, and an open environment allows you to see and smell the brewing process. Thoughtfully provided are plenty of board games to borrow and break out. In the summertime you will often find people on the patio right in the wonderful downtown Sioux Falls Phillips Ave sitting around playing some patio games.
My beer recommendation: Go for one of their beers brewed with coffee as they do a fantastic job with those. If that's not your jam their "Milk Stout" in any form is a crowd pleaser, and the "Snobbery IPA" is always a pour for me if I see it on tap.
---
Remedy Brewing Co.
401 E 8th St #120, Sioux Falls, SD 57103
(605) 271-6193
https://www.remedybrewco.com
One of the great things about Remedy is that they found the beers they include in their staple rotation and really perfected them. Gaining much love from customers you can go in knowing that your five or so regulars are ontap and ready for a pour. Unique to others in the region, you will find a familiar and fantastic Hefeweizen on tap, "Hefe Metal". The community has really fallen for the "Queen Bee" though. Taking its name from a local historic mill, it feels like it was made for Sioux Falls, which it's honey ale profile kind of is considering they use a local source for the nectar. This does not mean however that they are not innovating and trying new things. Some of the best stuff they put out are the limited or seasonal releases. Remedy brewers are great at showing they understand all the ingredients and how they all play on one another. After all, it's rumored one of the brewers used to be a mad chemist.
Remedy has been one of the breweries that has found and been adopted by many different scenes and communities in the area. Which is not surprising considering how personable and outgoing the brewers and their staff are. If you are a dog person, cyclist, local music fan, or a young professional you are going to find a great crowd here. What really sets this place apart is the fantastic patio in the up and coming development, 8th & RR. It's setup in such a way where you can spend hours outside with a firepit, cigar, food, games in a rustic rail yard area. Inside is not lacking however in any sense of the word. Very modern, there is a stage that boasts talent on the regular, and if you look around you will find some old historical brewing artifacts.
My beer recommendation: Go for a flight of the staples "Hefe Metal", "Queen Bee", "Nonsense IPA", and "Cow Tippah". But after that you need to try some of the unique and seasonal stuff. If you are lucky enough to experience an IPA that's on a limited run, go for it! Otherwise they've produced some amazing quad's.
---
Fernson Brewing Co.
1400 E Robur Dr, Sioux Falls, SD 57104
332 S Phillips Ave, Sioux Falls, SD 57104
(605) 789-3822
http://www.fernson.com
Probably one of the first breweries to catch attention in the area, Fernson Brewing is no stranger to Sioux Falls. Chances are, if you are at a restaurant or bar in the area, you are going to find a tap of theirs as an option. Additionally, since they are deep and wide with their canning facility, you can easily pick up a pack of Curio or Lions Paw and head out to a park for a picnic. Among their regulars "Lions Paw" (a lager) and "Wagonplane" (a porter) are local favorites. What really sets them apart though is their Seed Series program. Often only found within their taprooms or at select bars in the area, you are going to find some fantastic beers. Using a small five barrel system, they can play with the beer as if it was Sim City, tweaking and changing things here and there to find what works without going into a full production batch.
Unique among the breweries in the area these guys have a double taproom approach. North of town on Robur Dr you will find their production and canning facility. You'll also find a solid taproom with friendly staff that are not only welcome to pour you a beer, but give you a tour of the facility and brewing process. It's seriously worth asking for one, if your not familiar with a commercial brewery it's a great opportunity to do so. The chairs and tables don't seem to be focused on comfort though, a little more into the industrial side. BUT! If you are looking for comfort head on down to the Downtown Phillips Ave location where they have found their way into the heart of Downtown Sioux Falls. Formally Bros Americano, and with the owner and chef from said restaurant, you will find a taproom with all their beers and a fantastic selection of small menu food offerings. You can park yourself in this venue for hours and feel relaxed and comfortable through the best of any South Dakota summer night.
My beer recommendation: If you want to start out with some regulars, "Curio" is a fantastic tart ale with an amazing balance of sweetness and tartness with a malty finish. The revamped "Shy Giant IPA" is a fantastic example of a solid IPA as well, won't go wrong with one. But do, please do, go for some Seed Series. They really shine here showing their brewers imagination and vision. Any hazy or juicy IPA (#33) has blown socks off, and some of their sours show the skill in flavor balance when they are left to play with a recipe (#30/#41).
---
Gandy Dancer Brew Works
7025, 420 E 8th St, Sioux Falls, SD 57103
(605) 338-2328
http://monkshouseofalerepute.com/brewery
Gandy Dancer exists within one of, if not the best, taprooms in the city; Monks House of Ale Repute. This is both one of their strongest assets, yet from the brewery side, a challenge as well. Their tap list is formidable featuring the big greats out in the market at any one point, often stuff that can be considered just plain rare. Don't get too caught up in the "guest" taps though, look for the brews on the board with Gandy Dancer in the name. Often playing with styles not touched by other local breweries, some really good beers make their way through the taps here. Smoked beers (rauchbier) being one style, and even a traditional English cask ale being another. It's fun to stop in and see what mad experiment is being done, to delicious results.
The venue is easily a local favorite among anyone you ask in Sioux Falls. One of the pioneering businesses in the booming 8th & RR; it might not be the local hidden gem anymore, but only because it's now become the obvious choice for the start or end of a night downtown. Featuring comfortable and intimate seating for hours of chatting, you can spend a full night here easily. Unlike few on this list, you are going to find a fan-freaking-tastic menu of food options here. Not just quick bites, but full on meals that will leave you wanting more. Scotch eggs, mashed potato pizza (among so many other fan favorites), and some great sandwiches are a bit of what they offer.
My beer recommendation: "Brainless Wonder", one of their IPA staples, is easily a fan favorite and they like to play with it sometimes releasing some fun variants. You need to try any smoked beer they have currently on tap, it's not a style you will find most places and far too few people get to try a well made one. Finally, either start or finish the night with something fun off the Gandy Dancer line, they bring in some big white wales and you can't go there and not hunt one or two.
---
Lupulin Brewing Co.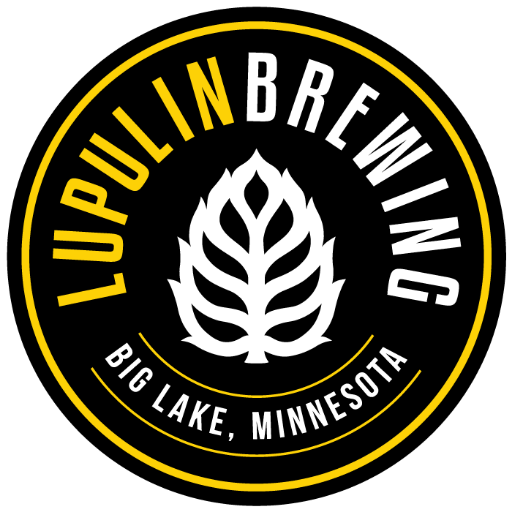 2425 S Shirley Ave #112, Sioux Falls, SD 57106
www.lupulinbrewing.com
Coming into this location and taking over from the late Hydra brewery, Lupulin is sure to make some waves and fans here in Sioux Falls. Taking over this space as a taproom, they promise to bring some of Minnesota's best beer straight to this city's doorstep. Eventually looking to build into some local production, I'm excited to see where this brewery takes this venue.
My beer recommendation: You will not go wrong with Lupulin. But if you want a great beer, go for the Hooey which is rightfully one of the customers constant favorites. And if you are looking for a good coffee stout, their Javatized is a excellent pour.
---
A Homestead Brew
26685 486th Ave, Valley Springs, SD 57068
(605) 553-5015
http://ahomesteadbrew.com/
Not in Sioux Falls but Valley Springs, you are going to need to stretch a little to get here. But don't ignore this place, the beer here is well worth the travel. Recommended up front by many local competition for being among the best in the sour game, be prepared to be impressed. You may go in even thinking that you are not a big sour fan, but try a few of his selections and you will find that he has a unique ability to prove you wrong. Fantastic selections here include beers made with local ingredients, often foraged and picked by hand from the owner and his partners themselves. Finding legs initially with sours, there have been some great lagers and porters being pushed out as well.
Being outside Sioux Falls and in the countryside you will be driving through America's farmland to get to this place located on a dirt road and surrounded by fields. You'll pull up and be greeted by a hop farm where you will understand the farm-to-table sentiment. It truly feels like you are going to a family farm to enjoy some beers in a modern barn, and it just ads to the experience all the more. The brewer himself, Lee, will probably be the one to greet and pour your beer. Excited to talk about beer, his operation, or anything in general you'll feel at home instantly. If you are in the area or live here, this is a must visit kind of place to plan a trip to.
My beer recommendation: It's hard to recommend just a few, this is one place you will want to do more than one flight and share samples with the people you go with. "West Branch Elderberry" and "Oakley Doakley" are must try sours. And "Smoked Pepper Porter" (if it's tapped) and "Bicentennial IPA" are great balance to the tart and sweet game going on.
---
Buffalo Ridge Brewing
102 N Main Ave, Hartford, SD 57033
(605) 528-2739
https://buffaloridgebrewing.com/
When you see a sign or company that says something impressive like, "Established in 1987" it holds a certain weight to it. Then you run across a brewery like Buffalo Ridge, who's opened in 2018 and you have a hard time believing they are so new on the scene. When it comes to the beer here you can tell it's been made by people who care for the craft beyond a commercial endeavor, who really enjoy playing with the old world recipes. The venue is perfect, styled in a way which reminds you of what has to be the logical evolution and modern take on your favorite small town bar. Inside is spacious and clean, a modern barn hybrid workshop kind of feeling to it. The best feature, which more breweries should use, is the focus through big windows onto the brew floor. Creative lighting gives it just the kick in the pants to make you go, "Woah". No slacking on cleanup for the crew here…

Being so new, it's impressive how far the tap list keeps growing. Starting off with some more traditional styles on launch days, the brewer has certainly broken from that mold. As of writing this there is a porter aged in a wine barrel "Cab 401" and multiple takes on the IPA styles with one even spending time in a bourbon barrel "The Czar of Hopistan-Barrel Aged".
My beer recommendation: Their "Ridgetop Pale Ale" was really impressive. Usually you come across these and they kinda slip by you as a easy drinker, but not this one. It comes packed with a malt finish with a very well balanced hop profile. They seem to often have Belgian styles on tap here as well. It would be a mistake to leave without trying one of them, they are not the most common in the age of IPA's and heavy stouts we find ourselves in.
---
Miner Brewing Company
2101 W 41st St #25, Sioux Falls, SD 57105
(605) 496-7175
https://minerbrewingsiouxfalls.com/now-pouring/
Not strictly a "local brewery", Miner joins Sioux Falls from the West side of the state where they have their main production facility. That does not mean however that they haven't found love here in Sioux Falls. Initially featuring their wines from Prairie Berry, their craft beer became a sleeper favorite that now brings in it's own crowd. They seem to keep more into the European style's, and they do them well. Despite being near six hours away, it's impressive how many beers they have come to bring through Sioux Falls. In the past they have even won local competition, with their "Pineapple Milkshake IPA" winning Mash Madness. This is a brewery that seems to not be afraid to know the old style fundamentals enough to make fun changes and variants that will leave you going, "Oh! That's good…"
Joining the West side of Sioux Falls as one of the few breweries this side of Minnesota Ave, they are also in an unassuming strip mall. Tucked away on the backside of an old indoor walking mall now turned strip, you'll walk in to find an inviting venue. Sit at a communal table, or some of the stand alone spots, and enjoy some of their beers. Don't go away though without trying at least a pour of wine or two, however maybe think about getting a ride if you start trying too much of both menus.
My beer recommendation: "Dr. Valentine" is an impressive Red IPA that leaves you impressed with the upfront citrus and malt, to be followed by that IPA bitterness. "Fast Friends" has been thoroughly enjoyed, and if you see it you need a full pint of it. And to round things off, pick a side and choose either "West River IPA" and "East River IPA". If there is one thing South Dakotan's like more than explaining how we are the 'Best Dakota', it's picking a side on the river divide debate.
---
Covert Artisan Ales
605 S. Watson Ave, Suite 130, Sioux Falls, 57107
https://www.covertartisanales.com

One of the newer breweries to the city, Covert Artisan Ales has quickly found a lot of love here. For a while you could only find their beer on the shelves in the grocery store or a bottle shop, but now they have a regular tap room schedule to enjoy the beer from the source. You will have to do a little research via their website or Facebook to see what beer they currently have on tap, as they don't really have a staple line so to speak. Do this however, as they are constantly putting out new and unique things you won't find anywhere else. Using all barrel aged beers, each release has been planned and cared for, only released when it's ready and never rushed.
My beer recommendation: It's a tricky place to recommend considering their limited and small releases. You should just go out and try and find one, leave it up to the workings of time, and have some fun trying a very local and prized brewery.
---
Obscure Brewing Co.
5200 E. Garfield St, Sioux Falls, SD 57110
(605)-413-2589
https://www.obscurebrewing.com
Being the first of the pack to open on the East side of Sioux Falls, Obscure Brewing is going to dig in tight and become a staple to the region I feel. Boasting a great venue where you can sit and look down into the "brewing pit", it's a great place to enjoy a beer while seeing how it's made at the same time. They didn't stop there though; right on the other side of their main parking lot they have a great setup of volleyball nets!
The beer is also going to stand out in the area. Not relying on just their location uniqueness, they are planning on going for the un-popular and more ignored styles it sounds. With plans to make beers packed with flavor and lower on alcohol, styles you won't often see elsewhere, and even pet projects teased if you just ask about them; you are going to want to follow their announcements to see what is tapping next.
My beer recommendation: Backross Belgium Blueberry was a treat, great balance of the fruit and Belgium spices; I'd love to see a Hefeweisen of this. Another treat was their Chronophobia, if your going for an easy IPA this is your ticket.
---
Severance Brewing Co.
701 N. Phillips Ave #110, Sioux Falls, SD 57104
https://severancebeer.com/home
Watch this place everyone, it's going to become the next big-shot in Sioux Falls. They have hit the trifecta; a great venue, good beer, and a perfect location. Located right by the new Levitt concert shell, on the gateway to the Falls, around plenty of highly rated food establishments; they are going to have to try and keep up with the traffic they are about to get. Not content with a well built inside filled with shuffleboard, games, and a buy-a-pint wall; they are going to feature a killer deck soon.
Around for a while, they've been part of the beer scene in Sioux Falls for ages. Showcasing at festivals or doing collaborations with local breweries you already love, you have probably already had their beer. They even went around with the first hop water I've seen sold in Sioux Falls, a must if you visit and want a refreshing pallet cleaner between your beers. And I wont lie, marketing wise I think they have one of the cooler logos and merch available. Finally to top it all off, the staff here are just pumped and ready to go.
My beer recommendation: DB Cooper's Big Jump really stole the show for me on my first few visits. It's such a great blend of cascade hops, and just the PERFECT amount of bitterness to it. Love Notes was another star to me which I did not expect. Pineapple in a beer is never something I search out, but somehow they made it work perfectly in this; I need to go back for a pint. Finally the De Witte is a perfect Belgium beer, think a better Blue Moon if you wanted to compare it to something else.